Community
Giving back to the community is a cornerstone of Fremont's culture. Our colleagues are encouraged to get involved in philanthropic causes and to take leadership positions in company fundraising activities and with charitable organizations. Fremont's fundraising events that provide leadership opportunities include: the SF-Marin Food Bank's "Food From the Bar" campaign; South of Market Child Care Center Holiday Gift Program; and the University of California, San Francisco Athena Breast Health Network.
The Fremont Group Foundation was formed in 1996 and provides support to eligible educational institutions and 501(c)(3) organizations through its direct giving, employee matching gift, and volunteer service programs. Its emphasis is primarily on education, youth development, and civic causes.
The Foundation supports many worthwhile organizations, including: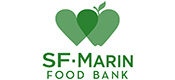 SF-Marin Food Bank – whose mission is to end hunger in San Francisco and Marin. One in four residents faces the threat of hunger each day in San Francisco and Marin. To support those struggling with hunger, the Food Bank distributes enough food to serve more than 100,000 meals each day. Fremont Group has participated for the past eight years in the Food Bank's annual "Food From the Bar" campaign raising funds to help the Food Bank with its mission. Our Fremont colleagues participate in leadership roles to raise funds and to support the Food Bank through its Volunteer Day program.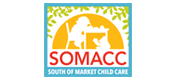 South of Market Child Care Center – serves children, their families and the South of Market community by providing quality early childhood education and free comprehensive family support services in a safe and nurturing environment. Fremont supports scholarships for children attending the Child Care Center, and each year Fremont employees purchase Holiday gifts for the children at the Center.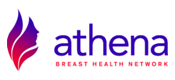 Athena Breast Health Network – As a University of California collaboration, Athena's mission is saving lives by: transforming delivery of care; learning from patients; creating life-changing science; and improving future prevention and treatment options for breast cancer. The Fremont Group Foundation matches our colleagues' donations to this organization through an annual fundraiser for breast cancer prevention, research and treatment.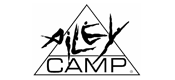 AileyCamp Berkeley/Oakland – a nationally acclaimed summer program at Cal Performances that uses dance as a vehicle for developing self-esteem, creative expression and critical thinking skills among sixth, seventh and eighth grade students.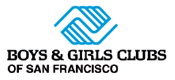 The Boys & Girls Clubs of San Francisco – serving at risk youth and teens, providing them with a safe and caring place to go. The Clubs provide a broad range of programs to motivate young people to realize their full potential as productive, responsible, and caring citizens.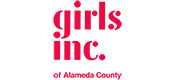 Girls Inc. – providing support to the Eureka! Teen Achievement Program, an innovative and unique five-year program offering Science, Technology, Engineering, and Math education, leadership opportunities, and college and career preparation to girls in grades 8-12.


Head-Royce School, Heads Up Program – The mission of Heads Up is to provide underserved middle school students of color from Oakland Unified School District with challenging and enriching educational programs to prepare them for academic success and help them develop an appreciation for community and civic responsibility.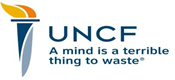 UNCF – whose mission includes: increasing the number of African American college graduates by reducing significant financial barriers for students through scholarships and grants; maintaining a quality, affordable college education through the network of private historically black colleges UNCF supports; and continuing to serve as a leading national advocate for an accessible college education for all students.