Fremont Realty Capital Team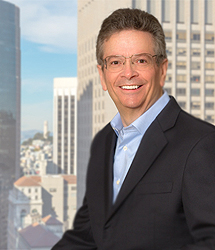 Claude J. Zinngrabe, Jr.

Managing Partner
Mr. Zinngrabe co-founded Fremont Realty Capital in 1997 and has been responsible for managing the business since. Prior to joining Fremont, Mr. Zinngrabe served as Chairman and Chief Executive Officer of Prudential Real Estate Investors, the institutional real estate investment management division of Prudential Financial, Inc. Previously, Mr. Zinngrabe established and managed Prudential Home Building Investors, Inc. as well as directing several other investment management units of Prudential.
Mr. Zinngrabe is a Governance Fellow of the National Association of Corporate Directors and a member of the Urban Land Institute. Mr. Zinngrabe has a Bachelor of Science degree and a Masters degree from Xavier University. He holds a Master of Business Administration degree from Cleveland State University and has completed the Harvard Business School Advanced Management Program.
Next »