Fremont Private Holdings Team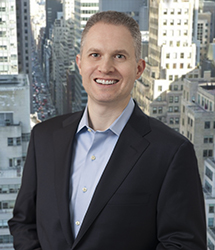 Timothy N. Sheehy

Partner
Timothy N. Sheehy joined Fremont Private Holdings at its founding in 2012. He focuses on sourcing, executing and managing FPH's direct private investments. Mr. Sheehy has more than fifteen years of experience making direct private investments in growing middle market companies in a variety of industries. He is a member of the firm's Investment Committee and is actively involved on the Board of Directors and Management Committees of several of FPH's investments including In-Shape Health Clubs, a health club chain, Mission Product Holdings, a manufacturer of athletic accessories and apparel, Process Displays, a designer and manufacturer of retail environments, fixtures and displays, Morrie's Automotive Group, a leading retail automotive dealership chain, and the Flynn Group of Companies, a building envelope trade contractor. He is based in New York.
Prior to joining Fremont, Mr. Sheehy was with Bunker Hill Capital, a middle market private equity investment firm based in Boston. Earlier in his career, he was a member of the direct private equity investing groups of the Bank of Boston and Bank of America. Mr. Sheehy's other previous work experience includes the investment banking group of Robert W. Baird & Co.
Mr. Sheehy has a Bachelor of Arts in Economics from The University of Chicago and an MBA from The Wharton School of the University of Pennsylvania.