Fremont Private Holdings Team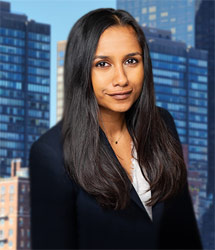 Sushmitha Muppidi

Associate
Sushmi joined Fremont Private Holdings in 2020. She focuses on evaluating and executing direct private investments on behalf of FPH.
Prior to joining Fremont, Sushmi was an Associate in the Chicago and London offices of L.E.K. Consulting, where she conducted private equity due diligence and growth strategy projects across the consumer, industrial, and business services industries.
A native of Atlanta, Georgia, Sushmi holds a Bachelor of Arts in Economics from the University of Chicago.