Fremont Private Holdings Team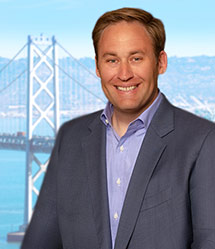 Michael B. Dachs

Vice President
Michael B. Dachs joined Fremont Private Holdings in 2018. Michael focuses on sourcing, evaluating and executing direct private investments on behalf of FPH and on operational improvements across the Fremont Private Holdings portfolio of companies.
Prior to joining Fremont, Mr. Dachs worked for Bechtel Group, Inc., a leading engineering, procurement, construction and project management company. Over the course of his tenure with Bechtel, he was a Contracts Administrator, a Subcontracts and Procurement Operations Manager and a Construction Manager. He worked on projects in both the United States and the Middle East.
Mr. Dachs is a member of the State Bar of California. He serves on the Santa Clara University Board of Regents.
Mr. Dachs has a B.S. in Political Science from Santa Clara University and a J.D. from the Santa Clara University School of Law.