Fremont Private Holdings Team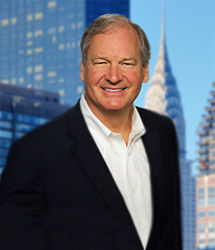 Jeffrey W. Jones

Operating Partner
Jeffrey W. Jones joined Fremont Private Holdings in 2017. He has over 20 years of collective experience in private equity portfolio operations, management consulting, and general management. He focuses on growth and operational improvements across the Fremont Private Holdings portfolio of companies. Jeff is based in New York.
Prior to joining Fremont, Mr. Jones was a Senior Advisor in the operations group of TPG Capital. Earlier in his career, he was a consultant at McKinsey & Company serving clients in industrials and financial services. Mr. Jones was also President of the XLO Group of Companies, a family-owned tier 1 automotive supplier, where he started his career.
Mr. Jones has a Bachelor of Arts degree from Duke University.